Seattle
Gutter
Guards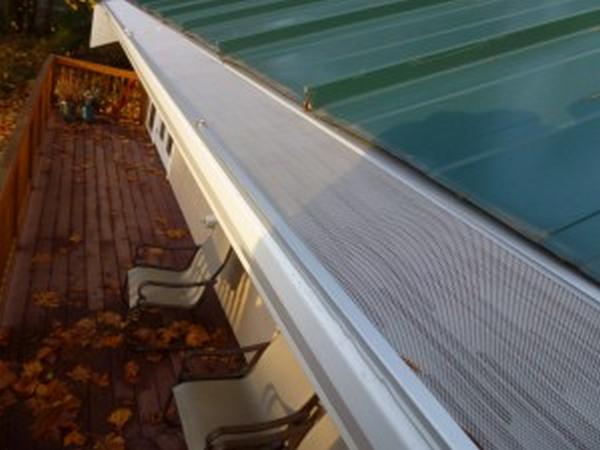 As a full-service gutter system contractor, we offer a wide range of award winning gutter guards with professional gutter guard installation in Seattle, WA, designed to perform to the highest expectations. Included among these are:
Gutterglove Pro - #1 rated by leading consumer reports media across North America
MicroMesh Pro – heavy-duty rear aluminum extrusion that slides under the roof shingle
LeafBlaster – uniquely designed to adapt to a wide variety of gutter-to-roof scenarios
The Gutterglove Pro is well known for its ability to keep out leaves, pine needles and roof sand grit from gutters. As professionally-installed gutter covers, they are preferred by contractors for homeowners seeking the finest in the industry.
The MicroMesh Pro is also a contractor gutter guard installation on the most difficult roof shingles resulting in a nice smooth finished look. The unique design of the LeafBlaster, also contractor installed, allows the stainless steel mesh to be easily bent for adapting to a variety of gutter-to-roof scenarios.
Call Seattle Seamless Gutter for assistance in selecting the right gutter covers in Seattle.
Seattle
Gutter
Covers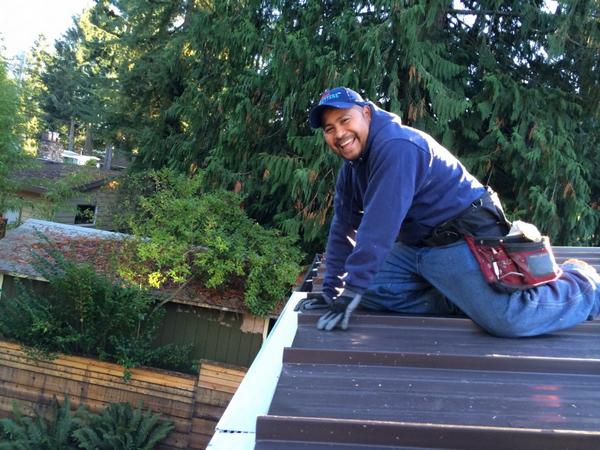 With our years of experience as a full-service gutter company we are extremely impressed with the durability and performance characteristics of Gutterglove Pro gutter covers as are our customers and the majority of consumers throughout North America!
These are some of the benefits and features of a Gutterglove Pro gutter guard installation by a professional contractor:
Keeps all debris out of your gutter
Gutter guards can be installed on any gutter and any roof type
No need to ever clean your gutters out again
Excellent for rainwater harvesting
Downward and outward slope allow debris to shed more easily
Requires least amount of maintenance possible
Class A fire compliant
Strength, durability and low cost represent the best value for homeowners
Call us for a professional gutter guard installation for homeowners that want the very finest gutter guards in Seattle.
Seattle
Gutter
Guard
Installation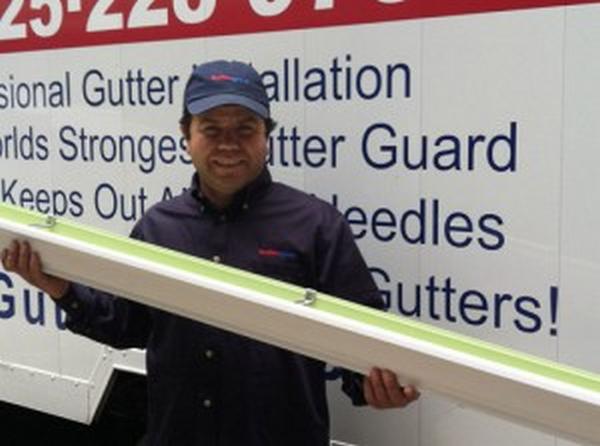 We offer assessments and guidance for homeowners that are interested in gutter guard installation services. Our team of professional gutter guards installers has the experience and expertise to provide clog-free Gutterglove Pro gutter covers in Seattle.
Our preparation and installation includes:
Cleaning out debris and realigning existing rain gutters and downspouts
Service repairs on existing gutters and downspouts as needed
Leakage sealing of gutter seams
Installation of gutter covers to your gutter system
Because we install high-quality surgical stainless steel micro mesh gutter guards of a weave size that eliminates the need for gutter cleaning, and we listen to your concerns before matching your purchase to your needs with no high pressure sales, we are among the leading gutter systems providers and installers in the area.
Call Seattle Seamless Gutter for answers to your questions by a staff that will listen to your concerns before providing recommendations! (425) 880-9007
Want to learn more about the best gutter protection system?